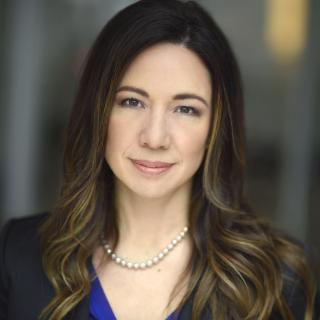 Workplace Wellness and Suicide Prevention Panel
Christine Yu Moutier, MD
Chief Medical Officer, American Foundation for Suicide Prevention
Dr. Christine Yu Moutier knows the impact of suicide firsthand. After losing colleagues to suicide, she dedicated herself to fighting this leading cause of death. As a leader in the field of suicide prevention, Dr. Moutier joined AFSP as Chief Medical Officer in 2013, and it's through her passion and commitment that we see a lasting impact via research, education and support to communities across the U.S.
She has testified before the U.S. Congress and provided multiple Congressional briefings on suicide prevention. She has presented to the White House and at the National Academy of Sciences, she co-anchored CNN's Emmy Award winning Finding Hope suicide prevention town hall, and has appeared as an expert in The New York Times, The Washington Post, Time magazine, The Economist, The Atlantic, the BBC, CNN, NBC and other print and television outlets. 
Since earning her medical degree and training in psychiatry at the University of California San Diego, Moutier has been a practicing psychiatrist, professor of psychiatry, dean in the medical school and medical director of the Inpatient Psychiatric Unit at the VA Medical Center in La Jolla, treating diverse patient populations from Asian refugees to veterans to corporate and academic leaders. Dr. Moutier authored a clinical suicide prevention handbook which released in June 2021 and numerous articles and book chapters for medical and general audiences.