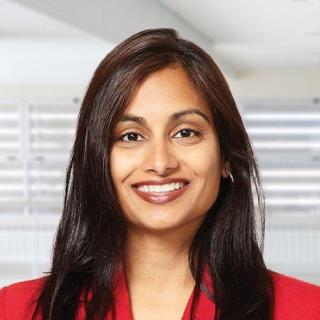 Workplace Wellness and Suicide Prevention Panel
Laxmi Mehta, MD, FACC, FAHA, FNLA
Chief Well-Being Liaison; Faculty Director of the Gabbe Health and Well-Being Program, The Ohio State University Wexner Medical Center
Dr. Laxmi Mehta is a noninvasive cardiologist and Professor of Medicine in the Division of Cardiovascular Medicine at The Ohio State University. She holds the Sarah Ross Soter Endowed Chair in Women's Cardiovascular Health and is the Section Director of Preventative Cardiology and Women's Cardiovascular Health. She is also the Vice Chair of Wellness for the Department of Internal Medicine, Chief Well-Being Liaison and Faculty Director of the Gabbe Health and Well-Being Program at Ohio State's Wexner Medical Center.
She is a past-President of the Ohio Chapter of the American College of Cardiology (ACC) and had previously served two terms as Secretary/Treasurer for the Ohio-ACC Chapter. She has served on the national ACC as a member the Lifelong Learning Oversight Committee, Membership Committee, and Taskforce on Diversity & Inclusion, and is the Chair of the Clinician Well-being Work Group. Additionally, she previously served as President of the metro Columbus Board of Directors for the American Heart Association (AHA) and Member of the AHA's Great Rivers Affiliate Board. She is the past-Chair of the national AHA's Cardiovascular Disease in Women and Special Populations Committee.
She specializes in professional well-being and burnout, cardiovascular prevention, women's cardiovascular health and cardiac imaging. She is a Diplomat of the American Board of Clinical Lipidology. Her clinical and research interests include obstructive and non-obstructive coronary artery disease in women. She is an educator and media spokesperson regarding burnout, cardiovascular prevention, and women's cardiovascular health. Dr. Mehta chaired three AHA's scientific statements on acute myocardial infarction in women, intersection of breast cancer and cardiovascular disease, as well as cardiovascular considerations during pregnancy.
In 2016, she received the national ACC's Inaugural Excellence in Advocacy Award and the AHA's Great Rivers Affiliate Distinguished Achievement Award for her "valuable contributions to the lifesaving mission." She was selected by Business First Magazine as one of Columbus' Top 40 under 40 in 2010 and honored as one of twelve women for the 2012 Women for Economic Leadership (WELD) Women You Should Know Calendar. She was presented the Satiani Award (MVP Award) and the Ruberg Award (Spirit Award) for Ohio State's Faculty Leadership Institute Class of 2020. And in 2022 she was inducted into the Mazzaferri-Ellison Society of Master Clinicians at Ohio State. She is a Fellow of the American College of Cardiology, American Heart Association, National Lipid Association, Executive Leadership in Academic Medicine (ELAM).
She received her medical degree from Northeast Ohio Medical University's Colleges of Medicine and Pharmacy (6-year B.S./M.D. program). She completed her Internal Medicine residency training, Clinical Cardiology fellowship training and advanced imaging (CT/MRI) training at William Beaumont Hospital in Royal Oak, Michigan.