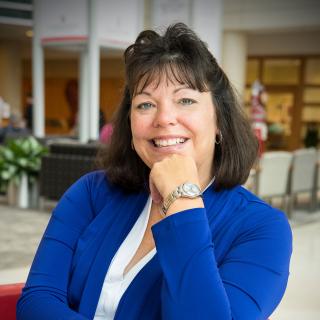 Pre-Conference Workshop
Mary Justice
Senior Fiscal Officer and Director of Entrepreneurial Initiatives, The Ohio State University College of Nursing
Mary currently serves as the Senior Fiscal Officer, and director of entrepreneurial initiatives for The Ohio State University College of Nursing.
In this role, Mary serves as an active advisor to the Dean, and helps develop and implement the strategic direction of the college. As the college's senior fiscal officer, Mary is responsible for the implementation, oversight and alignment of the business operations for the college, which includes strategic forecasting, developing and maintaining the budget for the college, as well as operational and fiscal reporting. The position participates in development, monitoring, and evaluation of faculty incentive plans with an emphasis on both revenue generation and the educational and scholarly profile of the college. As the director of entrepreneurial initiatives, Mary partners with the Dean and the executive leadership team to expand the college's revenue base through building new innovative business models.
Mary is also the co-founder of Buckeye Paws, a staff therapy dog program, launched in March 2020. She believes in the healing power of connecting with animals and strives to build innovative programs that support staff who care for patients and their families.
Prior to her role as Senior Fiscal Officer and director of entrepreneurial initiates, Mary was the Associate Executive Director of Nursing Operations for The Ohio State University Wexner Medical Center. From 2005 to 2006, Mary served as Director of Nursing Business Operations at Ohio State's James Cancer Hospital and Solove Research Institute. From 1995 to 2005, she held positions in Business Operations and Financial Analysis at Nationwide Children's Hospital and was a Senior Medical Planner for NBBJ architectural firm.
Mary earned her BA from The Ohio State University, and her MBA from Capital University, and has a Six Sigma Green Belt certificate. She is a member of the American College of Healthcare Executives and is a Children's Hospital Corporations of America subject matter expert in budgeting and financial analysis. Mary is currently Chair of the Board of Directors for Hospice of Central Ohio, and a board member for Ohio's Hospice.